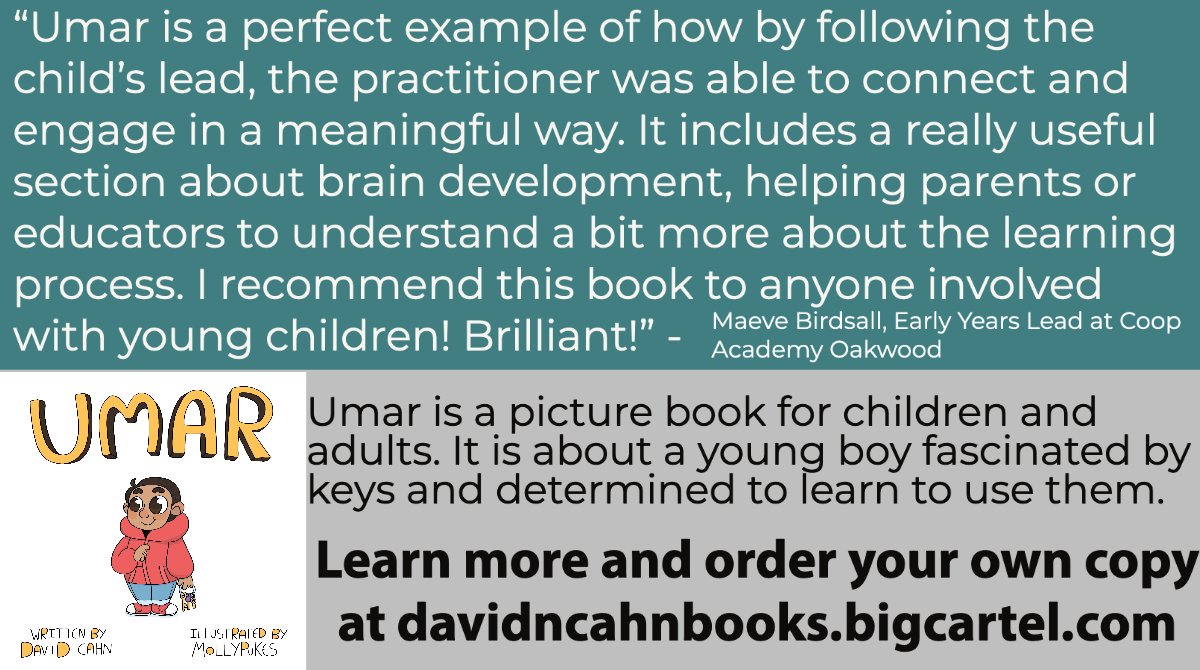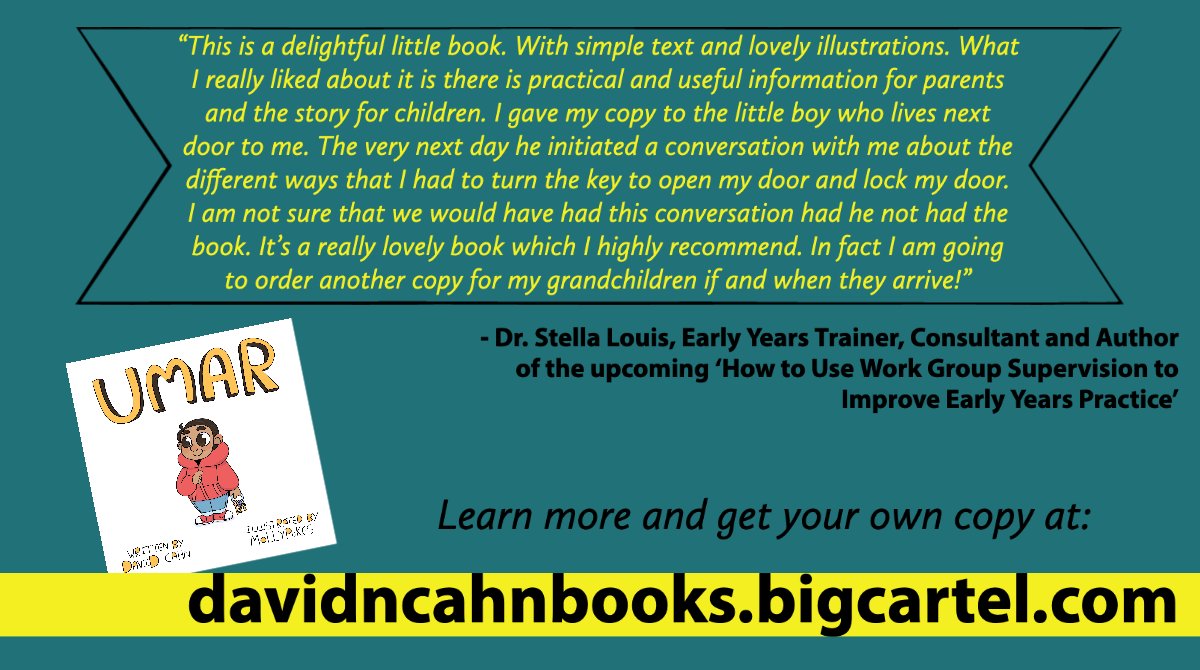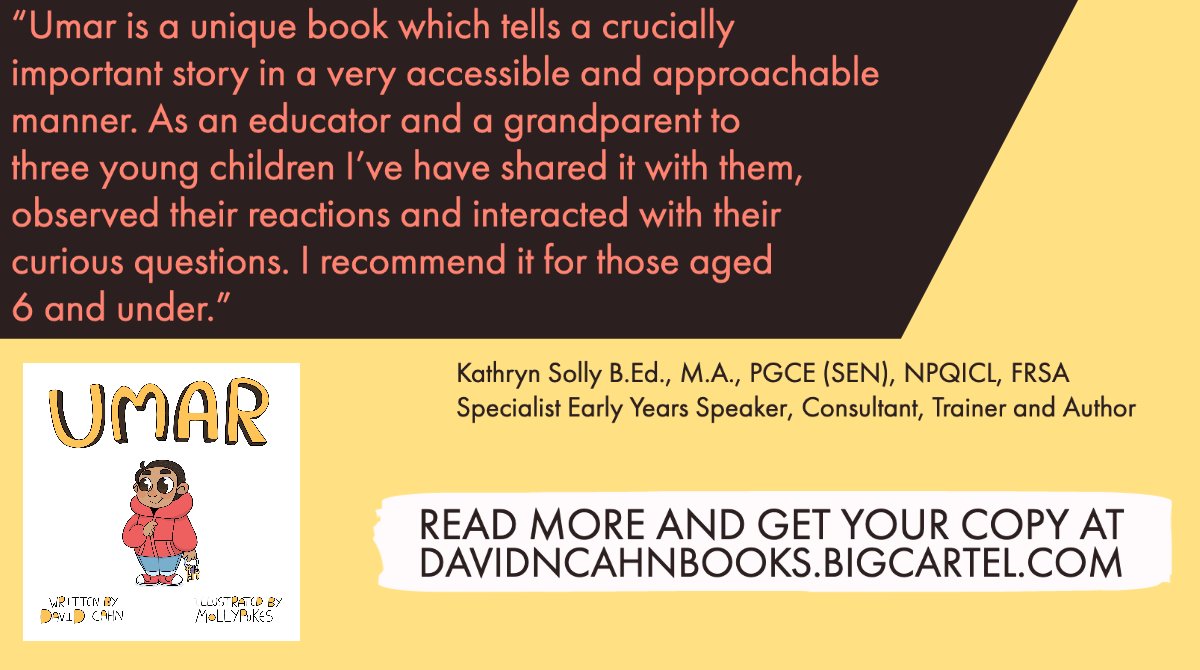 "This book is a resplendent ray of light in any library." - Jamel Carly, Early Years Educator, Consultant, Mentor and Children's Author
"David's personal reflection is what makes the book truly come alive. Beyond Umar's interest in keys, it is a tale of the respect we must have for our young children's ways of learning." - Kerry Payne, Early Years and Special Educational Needs Specialist

"My 4 yr old grandson asked for Umar again when I suggested reading a book. I was surprised he'd remembered the name - I shouldn't have been - names are [his] current passion. Great book." - Shirley S, UK

"Umar is a delightful book that gives us a little glimpse of a child's everyday life from their perspective and encourages us to maybe see their determination in a different light. We really enjoyed exploring Umar's various relationships and loved the beautiful ending!" - Marianne O, Mother of 2, Singapore

"I can honestly say it needs to be on every EYFS bookshelf. The thoughtful story and bold illustrations are sure to be a hit.

The story of Umar and his fascination for keys resonates with me as an Early Years teacher but what I love is the accessibility for parents. David gives suggested ways to use and read the book in a really supportive way. I can't wait to share it with my class, it will generate talk about resilience and determination" - Early Years ideas from Tishylishy

"Absolutely lovely first book. Really in tune with what children want to read. An absolute delight for my class to read a book with words they use every day. Keep them coming!"
- James T, Nursery Teacher & Early Years Trainer, UK

... and here are the reviews from the first kickstarter campaign below!